Our Associates
[Bob Rockwell]   [Lynn Proctor]
Bob Rockwell, CFP® / MS: Bob graduated form Sierra Nevada College in 1991 with a Bachelor of Science in Business Administration. He began his career as a stockbroker with Paulson Investments in Portland, Oregon in 1993 and moved to Clackamas County Bank in 1994.
The Bank established CCB Financial Services and named Bob as Manager; shortly after he received his insurance licenses and supervisor's license. In September, 1999 he became a Certified Financial Planner(tm) and graduated from the FPA Residency program at The American College in Bryn Mahr, PA in March 2001. He is an active member, in good standing, of the Financial Planning Association (FPA).
In December 2003, Bob earned a Master of Science in Financial Planning from the College for Financial Planning in Denver, CO. He is Chairman and past President of the Oregon and SW Washington FPA, Chairman of the Mount Hood Community College Foundation Planned Giving Committee, a foundation board member at Mount Hood Community College, Founding Finance Officer for Sandy American Legion, a volunteer fire department LOSAP Trustee, past Chair of the FPA Fall Retreat, founding President of Toastmasters, past Treasurer of the Sandy Chamber Education Committee, and nine years as Co-Chairman of the Sandy Chamber/Mt. Hood Hospice Casino Auction Benefit and part-time College Professor at Mt Hood Community College.
As General Securities Principal and Certified Financial Planner(tm) Practitioner, Bob oversees more than 77 million in assets with 790 accounts. He is First Vice President at Clackamas County Bank, the oldest privately owned bank in Oregon, and resides in Sandy, OR.
He is a nationally known expert whose interviews and articles have appeared in magazines and newspapers such as, Financial Advisor, Bank Advisor, Bank Investment Consultant, Forbes, National Underwriters, Ticker, Variable Products Specialist, Clackamas County Gazette, Portland Business Journal, Investment News, Mountain Times, New York Times, New York Post, Washington Post, Oregonian, Sandy Profile and the Sandy Post. He was also interviewed on the radio show "Financial Insights" at WVOC in Columbia, SC and for Advisor Max, an online publication.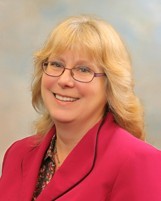 CCB FInancial Services, located at Clackamas County Bank, announces that Barb Clare has joined their team.  She has extensive experience in financial services for over 30 years and is heading up our effort to expand our insurance offerings.  Barb is responsible for maintaing our Medicare solutions along with our individual and employer sponsored health insurance plans.  She is available to help sort through the changes brought about by ObamaCare and is qualified to help Individuals and Employers navigate the new Oregon Health Care Exchange called "Cover Oregon".  Please give her a call at 503-668-2575.
You have to wake up pretty early in the morning to be a step ahead of Lynn Proctor. Lynn is definitely the early riser of the bunch here at CCB Financial Services. Originally from Canada Lynn started work at Clackamas County Bank in February, 1993. On March 7th, 1994 with the opening of CCB Financial Services she became the Administrative Assistant for Robert J. Rockwell. Through her years of service at CCB Lynn has gained a tremendous amount of knowledge about investing, insurance and most important of all, paperwork.

Lynn resides "up the mountain" on an acre lot. Her house is overrun by three dachshunds named Eddie, Pearl and Augie, a chihuahua named Bell and her husband Stan. Lynn enjoys reading, traveling and trying to keep up with her granchidren Abigaille, Brandon and the newest addition Cooper.