Our Goals are to Meet Your Goals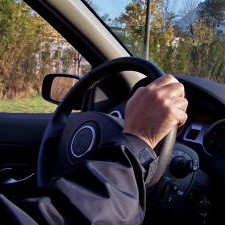 Drive Yourself to a Better Retirement
Retirement comes for all of us at one time or another. At CCB Financial Services we have many different types of Plans available to help you reach your retirement goals. Whether you are an individual, small or large business or sole propriator there is something to match everyone's needs. Below is a comparison of the most commonly utilized retirement plans, use this chart to understand the benefits that are most important to you and call Bob or Heidi at 503.668.2530 with any questions. We will go over the differences and help you meet your retirement goals that match your personal comfort level.
 
  Traditional Individual Retirement Account (IRA):
• A Traditional IRA is a retirement account for individual investors.
• The maximum contribution to this account each year is $5,000 unless you are over age 50, in which you are allowed contributions of up to $6,000 per year.
• It is available to anyone under age 70 1/2 who has earned income (wages from working).
• Typically these contributions are fully tax deductible except in certain high earning circumstances.
• Rollovers from current IRAs are allowed as long as there is no more than a 60 day window between termination of the old plan and funding of the new plan.
• Distributions from the plan are allowed after age 59 1/2 at normal income tax rates but without penalty.
• Distributions are also allowed for those under 59 1/2 without penalty for qualified events. These include, buying your first primary residence, post secondary education, health insurance premiums during unemployment and disability.

401(k):

• 401(k)s are group qualified retirement plans.
• Contributions are only limited to earned income amounts, there is no specific dollar amount limitations.
• Employee contributions are made from pre tax salary defferals.
• Employers can decide to make contributions to the employee accounts which are tax deductible business expenses.
• These plans are available to any eligible employees as stated by the employers restrictions.
• Distributions are allowed only in reference to the employers written restrictions.
• Employer contributions may be subject to a vesting schedule that encourages employees to remain employed for certain amounts of time to utilize the entire benefits offered by the employer.
• Solo 401(k) plans are also available for sole propriators.

Simple IRA Plans:
• This plan is a qualified group plan for businesses with fewer than 100 employees.
• All eligible employees can choose to participate.
• Employers must contribute dollar for dollar matching of employee contributions (with certain limits) or provide a static % amount to each eligible employee.
• Contributions are immediately 100% vested.
• Employer contributions are tax deductible business expenses.
• Simple IRA plans are easy to set up and have lower administrative costs than that of 401(k)s.

SEP IRA Plans:
• This plan is a qualified group plan mostly used for sole propriators or small businesses.
• Employer contributions are discretionary and can be up to 25% of the applicable wages of each employee.
• Employee contributions are not allowed.
• Contributions are immediately 100% vested.
• All money is tax deferred until the participant takes a distribution.
• Employer contributions are tax deductible business expenses.
• These type of plans have the lowest cost administrative costs and minimal paperwork to set up. 
Factors that retirees should consider when making the important financial decision about claiming Social Security.

Some considerations when deciding where to live in retirement, be it staying in the same community or moving.

Some factors that may affect P/E ratios and what they might reveal about individual stocks and broader market trends.

Four common obstacles to saving for retirement with suggestions on how to get back on track.