Articles
Medicare Advantage and PDP members have access to different enrollment timeframes throughout the year. To inquire about these plans please call Barb at 503-668-2575.
Medicare Supplement plans are available all year long, for questions regarding these types of plans please also use the phone number listed above.

Medicare is hard for anyone to understand. Even if you are not eligible for Medicare, you may have friends, parents, or other family members who are. We are here to make the decision making process easy and to provide detailed information on how Medicare coverage works, how beneficiaries can enroll, and what is covered through each plan.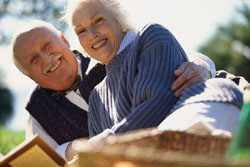 Here at CCB Financial Services we can assist our Medicare eligible clients (or those looking for more information) with Medicare Advantage Plans, Medicare Supplement Insurance Plans, Private-Fee-For-Service Plans, and Stand-Alone Prescription Drug Plans.
We are contracted with several different companies for these plans but as salary paid employees we like to focus on the best plan to fit your needs and your budget. We can offer plans that cost as little as $0 a month.
In addition to affordable premiums, prescription drug coverage is also a big part of Medicare coverage. We have access to formularies (a list of drugs that each company covers) for all of the plans we offer and will strive to find the best coverage for any prescriptions that you are currently taking.
Enrollment periods are another crucial piece to Medicare beneficiaries as they determine when and how you can change your current plan. We can help you through the process and get you on your way to a plan that fits your needs.